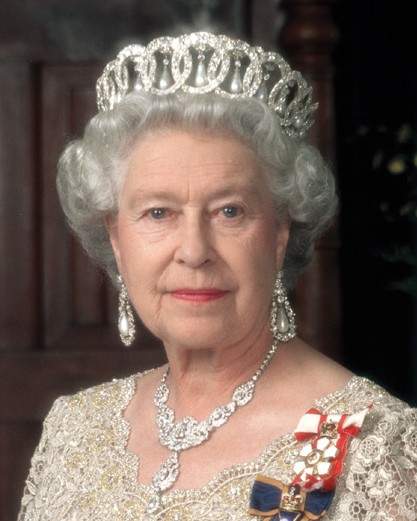 JOHN WESLEY
LOYAL ORANGE LODGE No.584
ARE CELEBRATING OUR 75th YEAR IN THE CITY OF COVENTRY
1943 to 2018​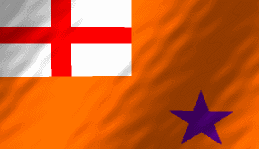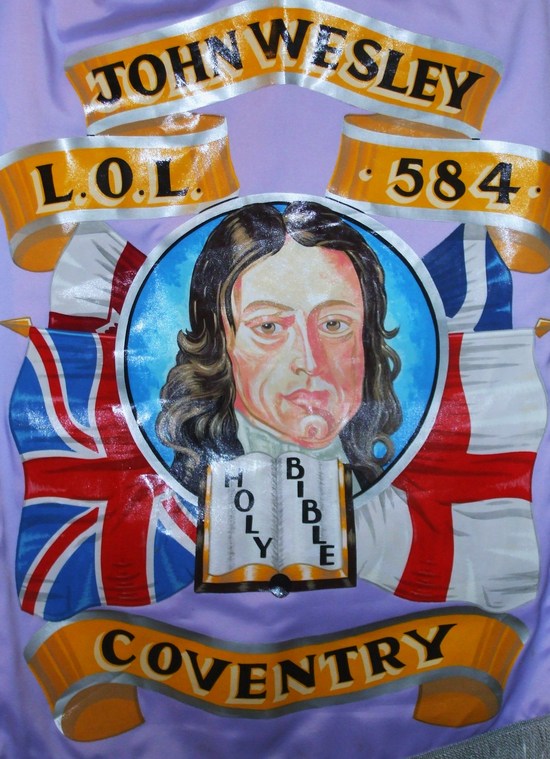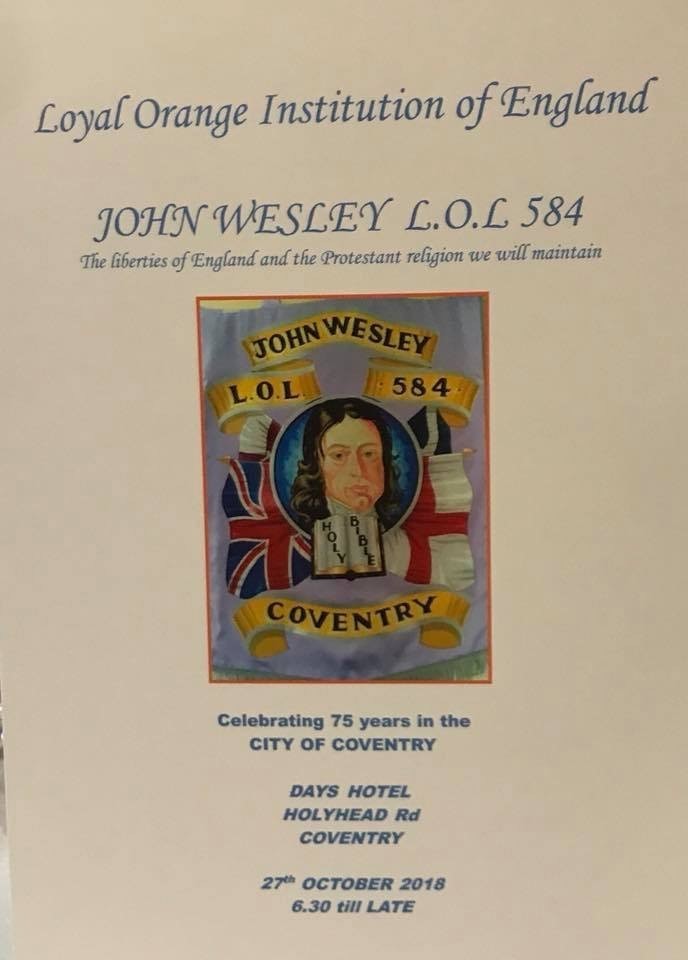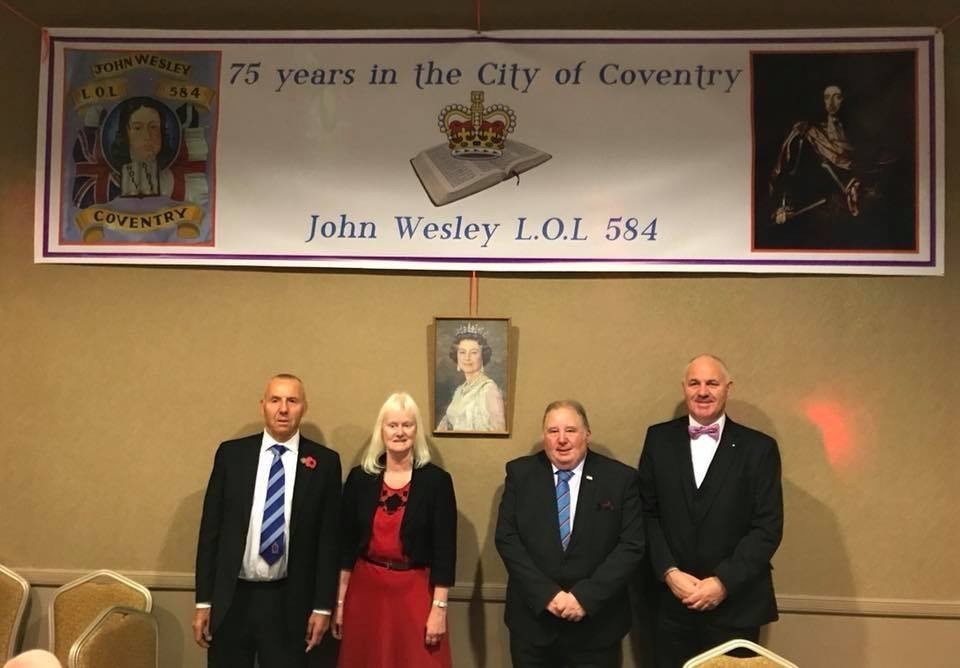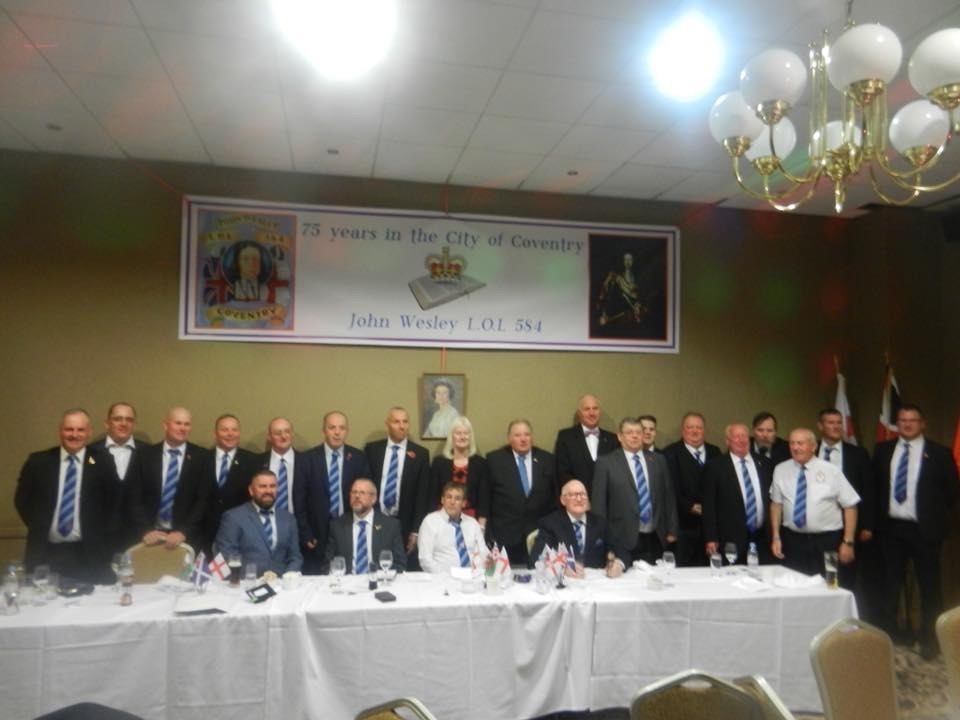 ​On Saturday 27th October, John Wesley L.O.L 584 celebrated their 75th anniversary in the city of Coventry.
The members of the Lodge were joined at the celebration by the Grand Master of England, Grand Mistress of England, Grand Master of Scotland, the Dean of Coventry Cathedral and other visitors from around the U.K.
​The Grand Lodge of England posted there congratulations on reaching this fantastic achievement and wished the lodge every success for the future!