Midlands Provincial Grand Orange Lodge
Annual Boyne Parade & Service
Coventry 10th June 2017

Lodges gathered from the East and West Midlands at the Coventry War Memorial car park .
At 2.15pm the parade set off for a short walk to the War Memorial, where a wreaths were laid at the Cenotaph as a mark of respect to all, irrespective of creed, colour or religion, those who paid the ultimate sacrifice and gave their lives in the World Wars and all other conflicts since.
​
The parade then commenced to tunes from The Corby Purple Star & The Corby Loyalists Flute Bands, at the Coventry Martyr's ​Memorial further Wreaths from both LOL 584 and the Province were laid in memory of all the Protestant Martyr's that gave the ultimate sacrifice for there religion, This memorial is dedicated to 10 people that burned at the stake in Coventry for there faith.
​
​The Parade then continued on to the Coventry Council House for a short service and Speeches from Officers of both LOL 584 and the Province.
The Parade then resumed through part of the city centre before completing near the Cook Street Gate. ​
​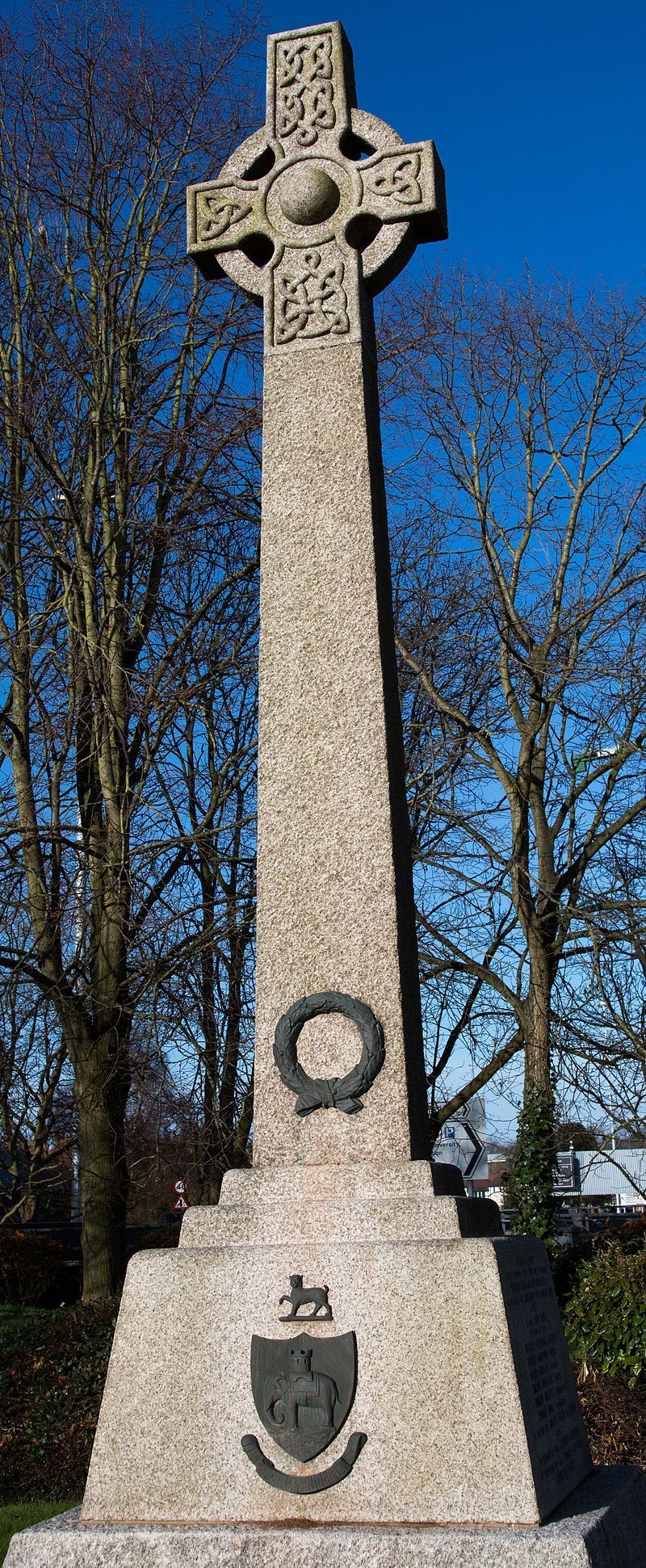 Double clicMartyrs' Memorial in Mile Lane.
This commemorates the burning of eleven Protestant Martyrs between 1510 and 1555. Their "crime" was being Protestant and of wishing to read the Bible, translated from Latin into their own English language.
The memorial is close to the spot where they were burnt and the streets nearby in Cheylesmore bears their names.

The site of the Executions is in the Memorial Park in Cheylesmore, just south ​​of the city wall, but it was not until the early part of the twentieth century that public pressure for a monument led to a Mayoral committee being formed in 1908, and the erection of the monument in 1910.
The monument is carved in Cornish Granite and was funded from an appeal that raised £200 (a significant sum of money at that time)​



​​